CUSTOM Monopalette PortraitS
Step 1
You tell me your idea (subject & budget/size)
Step 2
We work together to decide on reference image & colour
Step 3
You sign contract & pay 50% deposit
Step 4
I create your one-of-a-kind masterpiece
A NEW DIFFERENT PERSPECTIVE
.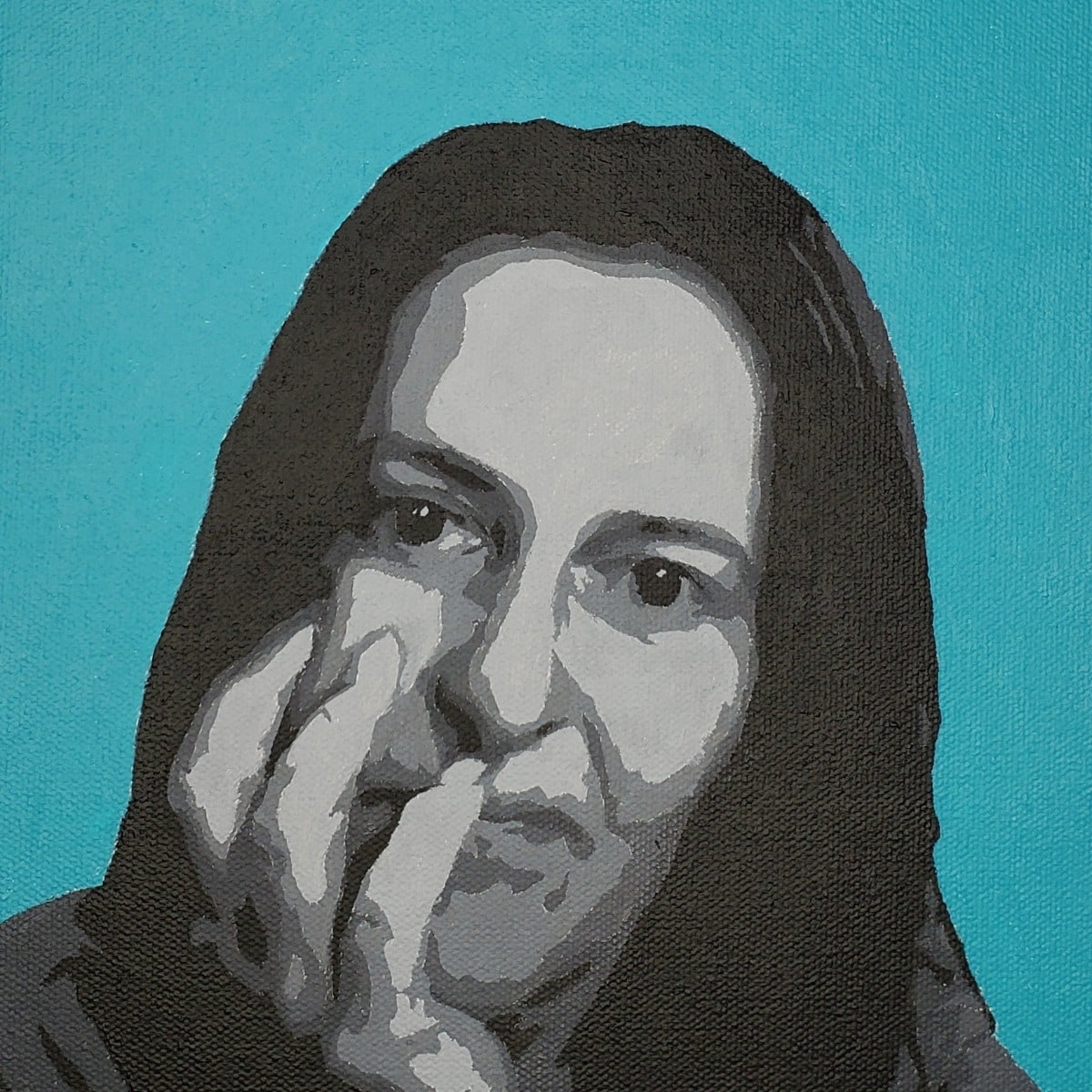 Errin Witherspoon
A portrait artist based in Canada
What we see when we look at the world around us, and more importantly – how we see it, is directly affected by how we've experienced life up to this exact moment.
Every thought we have is formed by our minds making sense of what our bodies are experiencing with each tick of the clock.

Our brains take sensations the body experiences and decides what messages to send back to the body about how to react.

Every.

Moment.
Of every day.

When we look into the eyes of a loved-one, we don't see their eyes. We see colours and shapes. We sense the cadence of their breath, and the emotions they're feeling.
Our minds take all that information and then tell us not only who we're looking at, but what they're feeling and doing. Sometimes, it even tells us when there's something we should do in response.
Why do my portraits look like that?
My paintings are created with the intention to allow your mind to decide what it sees based solely on how you've experienced the world up to this exact moment in time.

I don't capture the essence of a photograph – I capture the necessary information for you to experience the portrait exactly as you need to.
I paint blocks of colour.
That's it.
Since our brains don't see eyes or noses, chins or ears, lips or hair, I've decided I'm not going to paint them.

Our eyes see only colours in a myriad of shades depending on how the light is touching the object we're observing. How powerful is the brain to be able to construct the complex world we navigate with this basic visual data?

Each of my portraits are painted with five, six, or seven values of just one colour. The difference in value gives your brain all the information it needs to take the blocks of colour on the canvas, and turn them into an image in your mind.
The further away you are from the artwork, the more of it you can see – resulting in a more complete image formed in your mind.